Designing the framework for a new European paediatric research infrastructure
Dear Friends,
I am very pleased to welcome you to the first newsletter of the EPTRI (European Paediatric Translational Research Infrastructure) project, please take some time to enjoy the content of this newsletter. EPTRI is a project that arises from the need to find answers to the serious lack of medicines for children in EU and worldwide.
Neonates, children and young people represent 20% of the European population and their care is one of the most important priorities and challenges for Europe. Minors cannot be compared to adults as they are continuously developing and their metabolism is changing over time. Nowadays in Europe and worldwide only 30% of marketed drugs has a paediatric authorisation. For this reason, it is necessary to develop a translational research infrastructure that can solve this problem fostering high level basic and applied research from drug discovery to paediatric formulation.
The EPTRI project involves 26 partners from EU and non-EU countries including consolidated research infrastructures, top-level universities, scientific and clinical centers of excellence in Europe, and it is coordinated by Consorzio per Valutazioni Biologiche e Farmacologiche (CVBF) with its headquarters in Italy. Moreover, EPTRI has received relevant supports from several National/Regional Authorities, Patients Associations, Academy and Health Institutions, thus demonstrating a favorable framework for the future technology-driven Research Infrastructure focused on paediatrics.
Have a wonderful summer and enjoy the reading!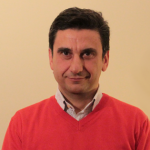 Donato Bonifazi
EPTRI Project Coordinator
EPTRI Kick-off Meeting in Rome
The EPTRI Kick-off Meeting successfully took place in Rome, at the Ministry of Education, University and Research, on the 15th and 16th of January 2018, with the involvement of all the partners. Many thanks to CVBF for kick-starting this new adventure!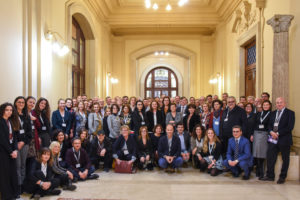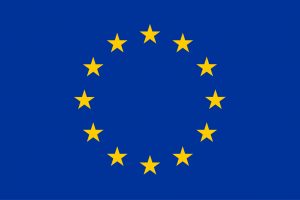 CORDIS published an article on EPTRI
CORDIS echoed EPTRI by publishing an article online. This platform is a public repository that disseminated information on EU-funded research projects.
EPTRI meeting in Bari (Italy)
The meeting of the EPTRI project was held last April at the University of Bari (Italy), third party of CVBF in the project. Regarding this significant event, a video report was elaborated and even an Italian TV station covered the news.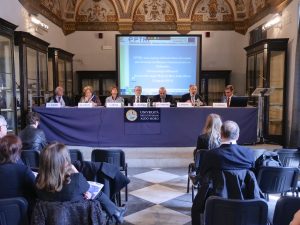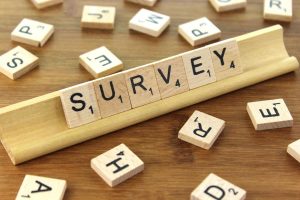 EPTRI SURVEY - A tool to map European Research Units
The EPTRI survey, launched at the end of April, was closed on June 20th. This questionnaire, developed in the framework of the Work Package (WP) 3, was aimed to collect interest and detect potential service providers to be included in the future European Paediatric Translational Research Infrastructure.
EPTRI Poster presentations at the EUFEPS
The EUFEPS (European Federation for Pharmaceutical Sciences) has organized its Annual Meeting on May 24-26th in Athens. Two posters describing EPTRI activities have been presented.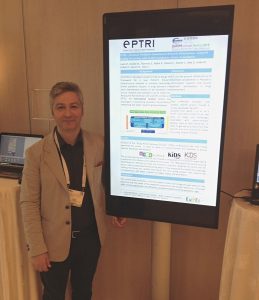 EPTRI at the Europe Biobank Week
Co-organised by BBMRI-ERIC and ESBB, the Europe Biobank Week 2018 will take place in Antwerp, Belgium, from the 4th until the 7th September 2018. EPTRI will be presented at the meeting with an oral presentation.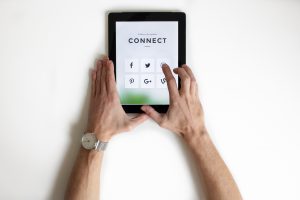 UPCOMING EVENTS

CORBEL Webinar, 10 Jul 2018 A new CORBEL webinar will tackle the functioning of the BBMRI-ERIC ELSI Helpdesk. This personalized support service is intended to assist researchers with any ethical, legal and societal questions they may have in the context of research projects. The webinar will take place on July 10th.
ESOF (EuroScience Open Forum). Toulouse (France), 9-14 Jul 2018 ESOF is the largest interdisciplinary science meeting in Europe. It is dedicated to scientific research and innovation and offers a unique framework for interaction and debate for scientists, innovators, policy makers, business people and the general public.
Volga Neuroscience Meeting. Nizhny Novgorod (Russia) 22-27 Jul 2018 The International Conference – The Volga Neuroscience Meeting 2018 will take place on board of a large (about 200 participants) riverboat from July 22 to July 27, 2018 and will be organised by the EPTRI Russian partner, Lobachevsky State University of Nizhny Novgorod (UNN).
Europe Biobank Week. Antwerp (Belgium), 4-7 Sept 2018 The Europe Biobank Week, co-organised by BBMRI-ERIC (EPTRI partner) and ESBB, will be held in Antwerp (Belgium) next September. The meeting will provide a platform to discuss current issues in the biobanking field.
APS@FIP conference. Glasgow (UK), 7 Sept 2018 This year's edition is entitled "Science of Differentiated Medicines" and it will be held in Glasgow next 7thSeptember. The abstract "EPTRI – European Paediatric Translational Research Infrastructure. Bridging the gaps of paediatric excellence medicine" has been accepted as a poster presentation.
10th EuPFI Conference. London (UK), 11-13 Sept 2018 The 10th Conference of the European Paediatric Formulation Initiative (EuPFI) "Formulating better medicines for children" will be held in London next September. Catherine Tuleu, leader of the Work Package 8 dedicated to paediatric formulation science is Member of EuPFI that will be involved in the project activities.
ICRI 2018. Vienna (Austria), 12-14 Sept 2018 EPTRI has been invited to participate in the 4thInternational Conference on Research Infrastructures (ICRI 2018), co-organized by the Austrian Federal Ministry of Education, Science and Research and the European Commission. The coordinator of EPTRI, Donato Bonifazi, and Prof. Adriana Ceci (Gianni Benzi Foundation President) will take part in the meeting on behalf of EPTRI. A roll-up of the project will be presented at the conference.
5th MIUF Meeting. Paris (France), 15 Oct 2018 The CORBEL Medical Infrastructure/Users Forum meets for the fifth time on October 15, 2018 in Paris (France) to continue the discussion of efficient development and use of bio-medical RIs.
3rd CORBEL Annual General Meeting. Paris (France), 16-17 Oct 2018 CORBEL is an initiative of thirteen new biological and medical research infrastructures (BMS RIs), which together will create a platform for harmonised user access to biological and medical technologies, biological samples and data services required by cutting-edge biomedical research. CORBEL's next AGM takes place October 16-17, 2018 in Paris.