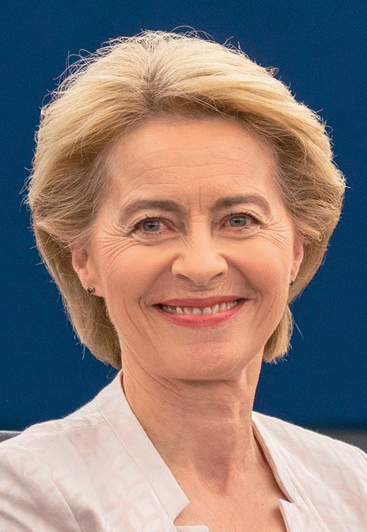 The Covid-19 emergency has shown problems and necessities related both to the European Union and the world. On the occasion of the state of the Union speech, held by the president of the EU Commission von der Leyen last 16th of September, what emerged is the desire and the commitment to rebuild a stronger, innovative, green and more united EU.
There have been many ways developed by the EU governments to help EU countries during these dark times that we are living because of Covid-19, and some programmes already elaborated are: the Recovery Fund programme, the SURE (Support to mitigate Unemployment Risks in an Emergency), the ECB (European Central Bank) sustain, the suspension of the Stability Pact and the MFF (Multiannual Financial Framework), where the main political and financial priorities of the EU budget are guaranteed.
What Europe needs, as underlined von der Leyen, is to reinforce the healthcare system, to convene a global summit on health in Italy in 2021, to reduce emissions by 55% by 2030, to invest in digital technologies and to appear more protagonists than simple extras in the international scenario.
In these months, due to pandemic emergency, the EU has rediscovered how it is important to stay together and help each other. The next step that Europe needs to undertake is the one in favour of future, in order to grant a series of successful projects for next generations. Protecting lives and environment, granting education and jobs are the main goals of next EU programmes.
The promotion of a European and global understanding in the search for cures and vaccines to fight the pandemic caused by Covid-19 is the central link in the chain that must find agreement among all Member States in acting cautiously and conscientiously with respect for science and researching. This sanitary emergency has also highlighted the importance to strengthen the research, ensure the availability of pharmacological treatments especially for the most neglected groups of the population, such as children and rare disease patients, and to link this reasoning to the revision of European pharmaceutical policies An important step in this process has been achieved with the launch from the European Commission of the new pharmaceutical strategy for Europe 'Pharmaceuticals – safe and affordable medicines', aimed to improve and accelerate patients' access to safe and affordable medicines and to support innovation in the EU pharmaceutical industry.
EPTRI participated in this consultation underlining the necessity of adequate health policies and actions promoting the development and the access to safe and efficacious medicines specific for children.