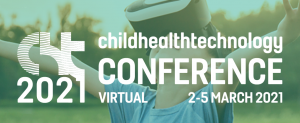 The NIHR Children and Young People MedTech Co-operative (NIHR CYP MedTech) and Marketing Sheffield has launched the UK's first Child Health Technology Conference – CHT2021 that will take place virtually on 2-5 March 2021. For this occasion, EPTRI has submitted an abstract entitled 'The European Paediatric Translational Research Infrastructure to foster research on paediatric medical devices' that will be presented as a poster.
The poster shows how EPTRI can cover the existing gap between the idea, the development, and the clinical application of medical devices in the paediatric population.
EPTRI is working to establish thematic research platforms on several areas related to the discovery and development of paediatric drugs and medical devices to foster research in these fields and accelerate the access of paediatric patients to tailored drugs and devices.
Further information about the CHT Conference programme is available at this link.