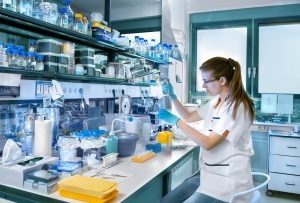 Dr. Jenny Kindblom, from our Swedish partner Region Västra Götaland, made an intervention at the EACPT (European Association of Clinical Pharmacology and Therapeutics) Conference held in Stockholm last summer, highlighting the role of multinational networks in paediatric research.
Region Västra Götaland is involved in the EPTRI project by contributing to the context analysis, supporting the design of the thematic platforms and participating in the consultations and face-to-face meetings with the relevant national authorities.
This year's edition of EACPT welcomed everyone interested in clinical pharmacology under the motto "Clinical pharmacology meets tomorrow´s health care challenges". Jenny Kindblom was an invited key speaker in the session "Treating children" (Sunday, June 30th).
In her presentation, she described a road map to better medicines for children and highlighted the important role of the national and European networks, including the European Paediatric Translational Research Infrastructure – EPTRI.