Members of the Cyprus Institute of Neurology and Genetics, CING, took part in two scientific congresses where they are presenting the EPTRI project to an international audience.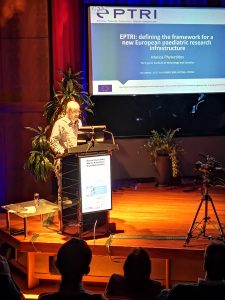 Last 15-17th November Marios Phylactides, from the Department of Molecular Genetics of Thalassaemia of the CING, had the opportunity to present a poster and give an oral presentation regarding EPTRI at the 6th International Multi-thematic Bio-Medical Congress (IMBMC) organized by the European University of Nicosia. IMBMC is an international biomedical event that unites distinguished scientists from all over the world and provides them with the opportunity to showcase their research.
On the other hand, the 7th International Conference of the Cyprus Society of Human Genetics took place in Nicosia last December 7-8th and EPTRI representatives from CING presented a poster providing information about the EPTRI project to the conference participants.