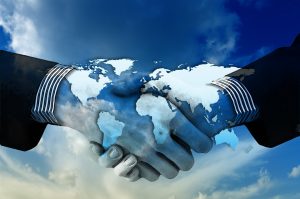 Two additional governments have recently shown its support to EPTRI, aimed at becoming the first Research Infrastructure focused on paediatric medicines development and integrating technology-driven aspects with paediatric basic science (human development).
On 25th September 2019, the Albanian Ministry of Health granted EPTRI with its official support by signing an Expression of political support letter (EoS). In the same way, on 30th July 2019 the Ministry of Industry, Trade and Entrepreneurship of the Nizhny Novgorod Region (Russian Federation) has signed the EoS letter.
This important goal was achieved thanks to the work carried out by EPTRI's partners University Hospital Mother Teresa (UHCT), from Albania, and the Lobachevksy University. The Russian Federation in raising awareness about EPTRI among their local scientific communities and highlighting at an institutional level the need to focus on the children's health. EPTRI can indeed represent a way to boost the paediatric research and fill the gap in the availability of drugs and therapies suitably studied and tested for the paediatric population.
This is a great achievement, as the normal pathway for Research Infrastructures (RIs) in the ESFRI landscape is to receive the political and economic support from the governments and to be included in the National Roadmaps, which are the vital blueprints that enable countries to set national priorities and to earmark funds for both national and pan-European RIs including the ones associated to ESFRI.
To this aim, the next step for setting up EPTRI as a RI is the organisation of the local research community in EPTRI national nodes (N-EPTRI) through the institution of a Joint Research Unit agreement. The national nodes will represent a further channel of communication with national stakeholders, facilitating their knowledge on the services that will be offered by EPTRI.