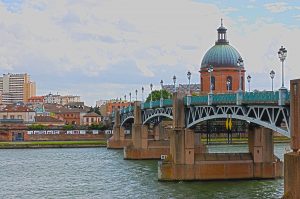 On September 27th 2019 the XII edition of the Foresight Training Course was held in Toulouse (France) at the Hotel Dieu St. Jacques. This workshop is a standing itinerant appointment organised by Gianni Benzi Foundation and the theme of this year was "Innovative Medicine and Research: Ethical, Legal and Regulatory Issues". The course was held within the 7th European Association on Health Law (EAHL) Conference "Innovation & Healthcare – New challenges for Europe", supported by the Council of Europe.
The meeting faced the need of regulations and guidance in step with the innovative emerging and advanced technologies in the drug discovery and research and development process i.e. genetics, pharmacogenetics, genomics as well as ICT applications. The workshop highlighted the needs of a law continuously adapted and updated to guarantee clinical benefits, economic and health outcome improvements, as well as the respect of fundamental and patient rights.
Dr. Olga Tzortzatou, lawyer at the Biomedical Research Foundation of the Academy of Athens (BRFAA) and active member of the ELSI team since 2015, participated in the workshop with a presentation on the "Legal and Regulatory issues dealing with paediatric translational research in the EPTRI (European Paediatric Translational Research Infrastructure) framework". Dr. Tzortzatou focused her speech on a general presentation of the EPTRI project, its scope and goals as well as the structure of the future RI. She additionally provided an overview of the legal and ethical issues which arise in paediatric research such as data protection and confidentiality (GDPR), the storage of samples and biobanking, preclinical studies (research on animals), societal issues (access to medicines and healthcare, emerging countries, prioritizing health needs…) and rresearch, including emerging technologies and advanced therapies (tissues and cells, gene therapies or gene-editing).
The presentation also dealt with bioethic principles and human rights (Declaration of Helsinki, United Nations Convention on the Rights of the Child and the Convention for the Protection of Human Rights and Dignity of the Human Being with regard to the Application of Biology and Medicine: Convention on Human Rights and Biomedicine) that have been recently studied in the Uppsala Report and in the Leiden Report commissioned by the Committee on Bioethics of the Council of Europe, and on the balancing of the risks and benefits of children in healthcare.