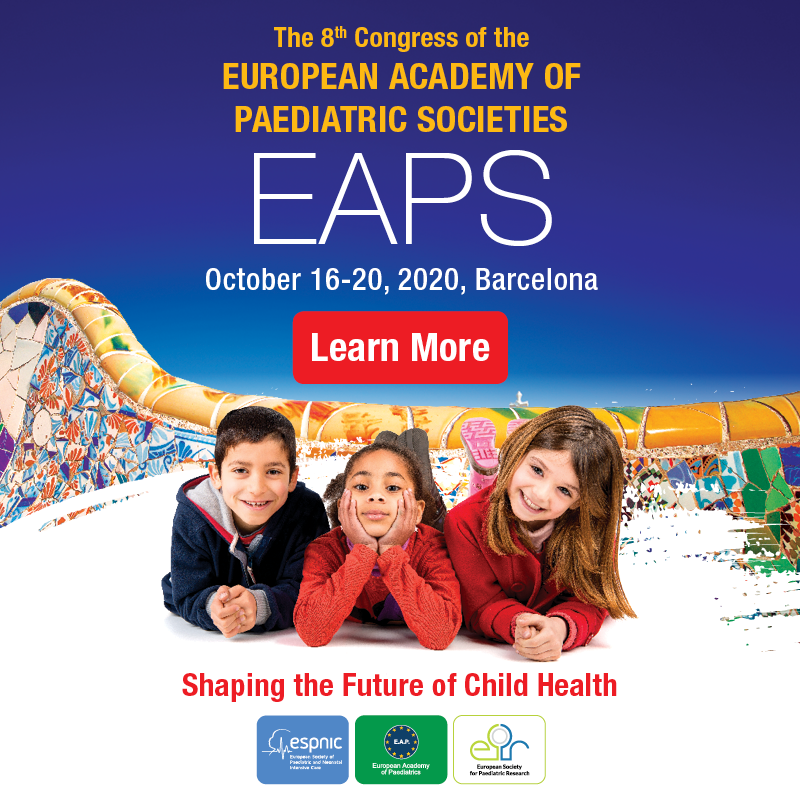 A poster titled "EPTRI's efforts to foster innovation in paediatric research" has been submitted to the 8th Congress of the European Academy of Paediatric Societies — EAPS 2020, which will be held in Barcelona (Spain) on 16th-20th October 2020.
This year's EAPS 2020 theme is "Shaping the Future of Child Health".
Moreover, several partners have informed us to have submitted other posters to the meeting, such as for example UKR, entitled "Sensitization profile in children with respiratory allergy".
EAPS 2020 is organised by three societies: the European Academy of Paediatrics (EAP), the European Society for Paediatric Research (ESPR) and the European Society of Paediatric and Neonatal Intensive Care (ESPNIC). Eleven other European paediatric societies will join as collaborating societies. We are looking forward to attending the conference!