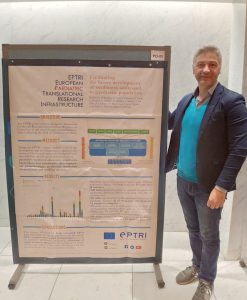 On November 10th-12th EPTRI was presented at the DIA Japan Annual Meeting 2019, held in Tokyo (Japan) at the Tokyo Big Sight on the topic "In order to deliver rational medicine for all people in the globe".
The aim of the meeting was to provide the answer to the following question: What can and should we do for patients, future patients and the patient families? All the speeches and the discussions of the meeting concluded that there is an extremely large number of issues that healthcare stakeholders, including people in the industry, government and healthcare providers, need to tackle in an effort to provide Rational Medicine to all the people in the world and throughout their life cycles.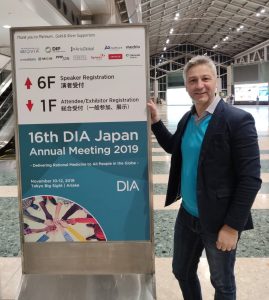 During the first and the third days, two DIAmond sessions were foreseen on the themes of "Patient Involvement in Drug Development" and "Rational Medicine for Patients". Furthermore, emerging themes were also discussed, such as the risk-based approach and the utilization of big data.
On November 11th, Prof. Nunzio Denora from the University of Bari presented a poster entitled "EPTRI- European Paediatric Translational Research Infrastructure: facilitating the future development of medicines addressed to paediatric population", providing an overview on the EPTRI goals and the actions carried out so far. In particular, he provided some details on the results of the survey to map the research units and services bridging together all the available competences and technologies in the four fields of paediatric medicines discovery: paediatric biomarkers and biosamples, developmental pharmacology, paediatric medicines formulations and medical devices.
In conclusion, the 16th DIA Japan Annual Meeting, with the theme of "Delivering Rational Medicine for All People in the Globe", was a place for thinking and exchange opinions about what we should do in order to contribute to the medical environment in the future.