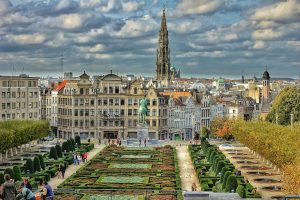 EPTRI recently attended the Joint EFGCP & DIA Better Medicines for Children Conference 2018, an annual event jointly organized by EFGCP and DIA with a focus on new developments in paediatric medicines. The event, which took place in Brussels on October 25-26th, provides a unique platform where all the stakeholders involved in the process are invited to expose the latest updates in the field and discuss challenges related to the development of medicines for children.
This year, the aim of the joint conference was to bring some light on new pathways to improve children's access to new medicines: increase involvement of paediatric patients in clinical trials, facilitate children's access to a medicine that has been approved by regulators, etc.
In this context, EPTRI presented the abstract entitled "An innovative Research Infrastructure (RI) to speed-up the paediatric drug development process: the European Paediatric Translational Research Infrastructure (EPTRI) ". You can have a look at the poster here.