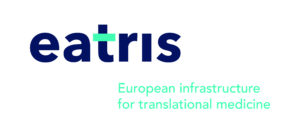 EATRIS (www.eatris.eu) – European Research Infrastructure for Translational Medicine – was founded in 2008. EATRIS is a distributed infrastructure comprising over 80 non-profit and academic translational research institutions, located in 12 European member states, collaborating to overcome the discipline-based fragmentation typical of the academic research environment, and to consolidate knowledge and expertise.
The consortium represents the complete translational pipeline up to clinical proof-of-concept, offering access to valuable infrastructure such as GMP manufacturing, scale-up & process development, regulatory and clinical expertise and patient cohorts. Following a 5-year preparatory phase, EATRIS entered operations in 2013, and has been awarded permanent ERIC (European Research Infrastructure Consortium) legal status by the European Commission.
Main tasks in the project:
EATRIS will be leading the WP2 dedicated to Governance and Sustainability and will collaborate in WP3, WP4, WP5, WP6, WP7 ,WP9, WP10.