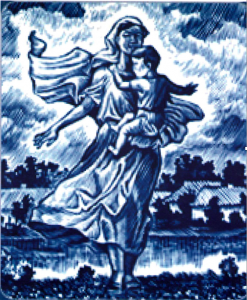 The state institution "Institute of Pediatrics, Obstetrics and Gynecology of the National Academy of Medical Sciences of Ukraine" was established in 1929 – is the leading research institution in the country in the field of maternal and child health care.
The institute consists of 24 research and 20 clinical units, 10 scientific laboratories, 3 medical centers and 4 advisory units. The institute has 1043 employees. There are 158 medical doctors in the clinics of the institute, including 2 doctors of sciences, 46 candidates of sciences.
The scientific potential of the Institute is 162 scientific staff, among them 47 doctors of medical sciences, including  1 academician of the National Academy of Medical Sciences of Ukraine, 3 correspondent members of the National Academy of Medical Sciences of Ukraine, 22 professors, 78 candidates of sciences (PhD).
The Institute conducts fundamental and applied research on actual problems of the health of children and women in the following directions:
Perinatal protection of the fetus and newborn. Development of methods of prenatal diagnosis of birth defects, their surgical correction;
Development of planning methods, abortion prevention, pregravidary preparation for pregnancy, treatment and prevention of complications in pregnant women with obstetric and extra genital pathology and their newborns;
Study of the state of reproductive health, development of the latest diagnostic technologies, operative and conservative methods of treatment of infertility, gynecological and oncological, simultaneous surgery in women;
Study of children's health parameters and the most actual problems of development, manifestation, prophylaxis and treatment of chronic somatic diseases of the respiratory, hepatobiliary, nervous systems, gastrointestinal tract, rheumatic and connective tissue diseases in young children, diagnostics and treatment of orphan diseases;
Scientific fundamentals of natural nutrition of children of the first year of life, the introduction of new food products for healthy and sick children and pregnant women into practice;
Organizational, medical and social problems of mother and child health care taking into account the ecological characteristics of different regions of Ukraine.
Go to the website