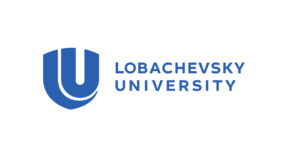 Lobachevsky University (UNN) is a large research multidisciplinary university. It is proud of its international reputation and centennial history. One of the advantages of the University is the capacity to conduct interdisciplinary research and produce innovations on the intersection of different fields of science.
One of the priorities of research at UNN is the biomedical research and engineering. This type of research aims to create new solutions in the field of oncology, neurobiology and neurotechnology, virology, cardiology, and rehabilitation. Today, UNN has an advanced world-class biomedical cluster. This cluster comprises the Neuroscience Research Institute, Center for Translational Technology, SPF-Vivarium with its Center of Genetic Collections, Laboratory of Cognitive Psychophysilology, Center of Biophysics, Center for Molecular Biology. These centers and laboratories have all the necessary modern equipment to conduct fundamental and applied research in the field of molecular biology, genetic engineering, neurobiology, study of cognitive functions, oncology, immunology, as well as robotics, rehabilitation and additive technology.
The key advantage of the applied research in the University is its interdisciplinary nature. This kind of research involves joint work of biologists, physicists, mathematicians, and chemists. Today, all the biomedical research fields are being merged into the unified Center for Translational Medicine, which will take biomedical research in Russia to a new quality level.
UNN will carry out the project activities in collaboration with its partners:
– Saratov National Research State University named after N.G. Chernyshevsky (SSU)
– National Research Tomsk State University (TSU)
– NATIONAL RESEARCH NUCLEAR UNIVERSITY "MEPhI"
Main tasks in the project:
UNN will be involved in the activities of WP5 in collaboration with MEPhI, TSU, SSU and WP9, in collaboration with MEPhI. It will lead also in WP2, WP3, WP4, WP6.