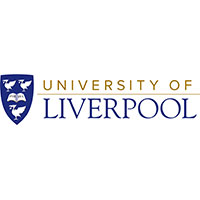 The University of Liverpool (ULIV) is one of the great centres of research, knowledge and innovation. ULIV is one of UK's leading research institutions. It is 75th in Europe according to the Times Higher Education rankings AND is 61 – 100 in medicine according to the global QS rankings.
Mark Turner, from ULIV will lead on WP9 to integrate expertise on innovative technologies in paediatric drug development with clinical studies by specifying the needs for an integrated approach to technologies that support clinical trials about medicines in children; identifying opportunities to provide this approach; defining how to bridge between this RI and the infrastructures that support clinical trials and describing the platform's operations and procedures.
Mark Turner's expertise lies in developing new and improved medicines for children. He has extensive experience bridging between research communities and develops relationships between drug development stakeholders. He developed the European Paediatric Clinical Trials Research Infrastructure recognised as complementary research infrastructure in 2016 ESFRI Roadmap.
Main tasks in the project:
Lead WP9: "THEMATIC PLATFORM TO RELATE WORK THAT UNDERPINS MEDICINES DEVELOPMENT TO PAEDIATRIC CLINICAL STUDIES". Contribute to other tasks that involve liaison between infrastructures and networks: Relationships with other RIs (Task 2.3), plan for operational services (Task 2.5), access point (Task 4.3). It will participate also in WP2, WP3,WP4 and WP10.