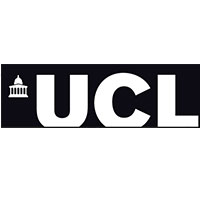 The UCL School of Pharmacy is one of the Divisions located within the Faculty of Life Sciences (FLS) and is one of five areas that constitute the Faculty, the others being Biosciences, the MRC Laboratory for Molecular Cell Biology at UCL, the Sainsbury Wellcome Centre for Neurocircuits and Behaviour and the Gatsby Computational Neuroscience Unit. The Faculty has been associated with seven Nobel Laureates and continues to build on its existing strengths in cell and developmental biology, evolutionary and population genetics, cellular and circuits neuroscience, and structural and molecular biology. The merger with the School of Pharmacy in 2012 provided new opportunities in drug discovery; additionally the Faculty hosts joint appointments with the Francis Crick Institute. More information can be found on our website https://www.ucl.ac.uk/lifesciences-faculty
The Division is one of the UK's leading centres of pharmacy education and research it enjoys a lively and stimulating academic environment in which teachers, researchers, professionals and students interact. All are connected by an interest in medicines – how they work, how they are made and how they are used by people to prevent and treat disease. Research focuses on advancing and understanding medicines and health care, and in creating new medicines. Our performance in the Research Excellence Framework 2014 marks UCL School of Pharmacy as one of the most important centres for pharmacy research in UK education.
Further information can be found on our website http://www.ucl.ac.uk/pharmacy/
Main tasks in the project:
UCL will collaborate in WP2, WP3, WP4, WP9, WP10, WP11 and will lead WP8.