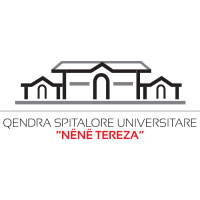 University Hospital Mother Teresa (UHCT) is the biggest health Institution in Albania and offers tertiary care, teaching and academic research. UHCT is a public Institution and is financed from Health Insurance Institute and Ministry of Health. The employee number of the medical and administration staff is 2778 employee. Actually UHCT offers health care services for 150.000 out patients and 74.000 in patients. It is recognized of course that UHCT draws patients from all over Albania for tertiary level treatment. One of the main roles of UHCT is to serve as research centre for the health sector in collaboration with Medicinal University of Tirana. Rich scientific activity is naturally intertwined with the Service on pedagogical process focused on subjects for students of the Faculty of Medicine, Dentistry, Nursing. Special attention was paid to implementation of the curricular specialization in different branches, run in terms of harmonic acquisition theoretical and practical skills.
Main tasks in the project:
In the framework of this project, UHCT will:
Contribute in the Feasibility study to assess the validity of the concepts developed in terms of support from the Member States government (WP2)
Provide support in the identification of the research units and their aggregations that will be the cornerstones of the operational platforms (WP3)
Propose case studies for the WP9 (Thematic platform to relate work that underpins medicines development to paediatric clinical studies)
Participate also in WP10 and WP11.