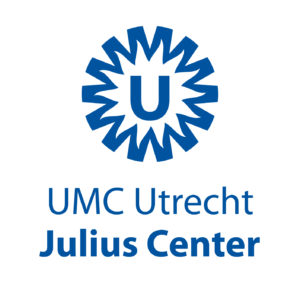 The Julius Center for Health Sciences and Primary Care is one of the 11 divisions within the University Medical Center Utrecht (UMC Utrecht). One of the areas of focus areas in UMCU is Child Health, with its famous Wilhelmina Child Hospital and the oncological center.
The Julius Center within UMCU, which is most actively involved in EPTRI, aspires to an international leadership role in obtaining and disseminating knowledge in the field of health sciences and primary care medicine. It has acquired a leading position by focusing on groundbreaking clinical trial and epidemiological research, successful education programs, and academic primary care. The Julius Center offers a wide range of successful (blended) education programs to (bio)medical students, researchers, clinicians and other healthcare professionals on a global level. Through the years, the Julius center has distinguished itself through high quality scientific research and education.
The Julius Center currently employs approximately 500 employees who show great commitment, hard work, devotion and inspiration. Within ID-EPTRI, UMCU will contribute to the common data models for health data (standardization) and the dissemination.
Main tasks in the project:
Providing expertise on infrastructural needs and applications in the area of pharmacovigilance & observational research. It will be involved in WP2, WP3, WP4 and WP9.