The coordinator of EPTRI, Donato Bonifazi, will present the project on the upcoming Volga NeuroscienceMeeting 2018, which is taking place on board a large riverboat on July 22th-27th. This encounter is organized by the EPTRI Russian partner, Lobachevsky State University of Nizhny Novgorod (UNN).
The Volga Neuroscience Meeting will handle four different topics: Developmental Neuroscience, Cellular Neuroscience, Neurodynamics and Neurorehabilitation. The conference will also include four workshops: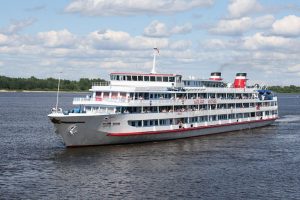 – Artificial intelligence and Neuroscience
– System biology and age-related diseases
– Cognitive neuroscience
– Neuromorphic and Neurohybrid Systems
The official preliminary programme has already been released and it is available here. Follow up the results of the meeting through our social media channels!