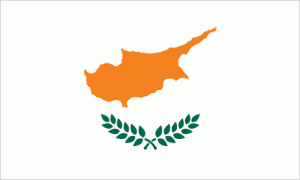 We are very glad to announce that on  November 27th 2019 the Directorate General for European Programmes, Coordination and Development of the Republic of Cyprus has granted its official support to EPTRI by signing an Expression of political support letter (EoS).
This is a great achievement, as the normal pathway for Research Infrastructures (RIs) in the ESFRI landscape is to receive the political and economic support from the governments and this was achieved thanks to the work carried out by partner Cyprus Institute of Neurology and Genetics (CING), which has been raising awareness about EPTRI among the local scientific communities and highlighting the need to focus on the children's health at an institutional level.
EPTRI is considered of undoubtable relevance regarding the national priorities identified by the Smart Specialization Strategy for Cyprus and for the Research Community active in Cyprus as it can lead to an enhancement of paediatric research and to a wider implementation of Key Enabling Technologies (KET) for paediatric drug development.
It is considered also of great value for the paediatric patients from Cyprus and all around the world to lead an improvement of the health conditions of children, as well as to enhance paediatric patients' involvement and empowerment.
EPTRI also received twelve letters of support from different Departments of the Cyprus Institute of Neurology and Genetics, the European University of Cyprus, the University of Nicosia, the University of Cyprus and the Frederick University Cyprus, which will be part of the establishing Cypriot EPTRI National Node.