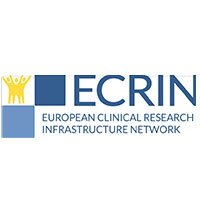 The European Clinical Research Infrastructure Network (ECRIN www.ecrin.org) is a sustainable, non-profit, distributed infrastructure with the legal status of a European Research Infrastructure Consortium (ERIC). ECRIN has 8 Member Countries (France, Germany, Spain, Italy, Portugal, Hungary, Czech Republic and Norway) and 1 Observer Country ( Switzerland). By supporting multinational trials, ECRIN aims to facilitate access to patients, resources, and expertise, and, in turn, enhance the quality of clinical research projects for greater public health impact.
ECRIN began in 2004 as a consortium and matured through European Union Framework Program 6 and 7 funding. In 2006, it was listed on the European Strategy Forum on Research Infrastructures (ESFRI) roadmap, and was designated an "ESFRI Landmark" in 2016. In December 2013, ECRIN was awarded ERIC status.
ECRIN provides services for the management of multinational trials after having supported investigators and sponsors in the preparation of the trial protocol and funding application. PedCRIN (H2020 GA731046 www.pedcrin.org) is the paediatric extension of ECRIN, supporting its capacity to manage multinational paediatric trials.
Main tasks in the project:
Co-leadership of WP9 with OPBG and ULIV, collaboration in the activities of WPs 2, 3, 4, 6, 10.